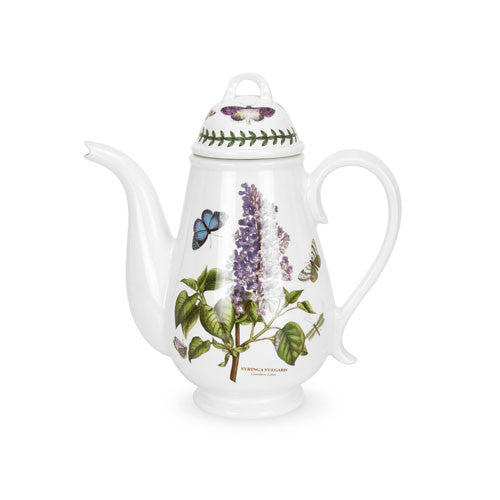 Portmeirion
Botanic Garden Coffee Pot Garden Lilac
This delightful Botanic Garden cafetiere Coffee Pot in the romantic shape features a beautiful Garden Lilac flower motif.
A timeless classic, Botanic Garden designed by the celebrated designer Susan Williams-Ellis, is the most recognisable collection in British ceramics. The beautiful floral motifs and surprising butterflies make everyday occasions special – bringing enjoyment into our busy modern day lifestyles. Embrace the natural magic, and discover your very own secret garden.
Janine Kuala Lumpur is the official and sole distributor of all Portmeirion products in Malaysia. All designs are authentic, brand new and imported from the UK.
Material : Earthenware 
Dimensions : 1.50L (2.75 Pints)
Product Care : Dishwasher Safe, Microwave Safe
Product Code : BG00805