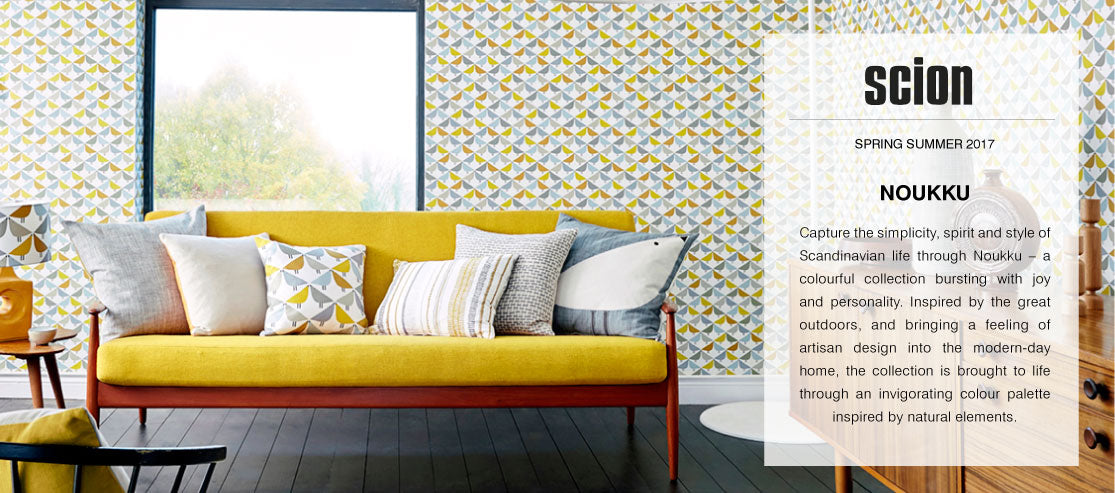 According to the dictionary 'Scion' refers to 'a young shoot or twig' or a 'descendent of a notable family or one with a long lineage': an appropriate name for this exciting and innovative brand. 
The brand has been created with a trend savvy, fashion aware customer in mind, its products are cutting-edge, accessibly priced and forward looking, but with an enduring appeal and intrinsic individuality. 
Scion is justifiably proud of its British roots: its printed fabrics and wallcoverings are all manufactured in the UK, by factories that have clear commitments and initiative towards the care of the environment and to sustainability.