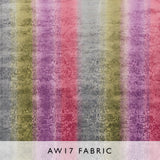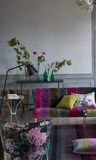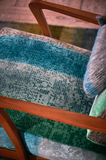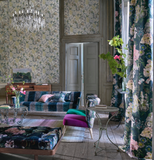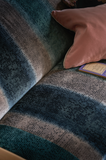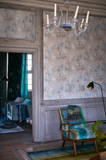 Designers Guild Fabric
Fabric Santafiora Berry
A simply stunning and softly striped velvet with a rich and luxurious texture for hard wearing upholstery and stunning curtains. Available in four dynamic colourways.
Decadent glamour is in abundance in this dazzling collection of decorative velvets and textured weaves. Contemporary, from sophisticated geometrics to floral patterns and wonderful ombré shaded stripes. Rich, vibrant colours combined with the latest innovations in printing techniques. Suitable for all interior applications from upholstery to luxurious curtains, bedcovers and cushions.
Width: 140 cm
Composition: 48% Cotton 37% Viscose, 15% Polyester
Brand: Designers Guild
Collection: Casablanca Fabrics - Autumn Winter 2017
Code: FDG2761/04
*Price listed is for per meter fabric only. Price is correct at time of publication, and may vary due to exchange rate at time of order.