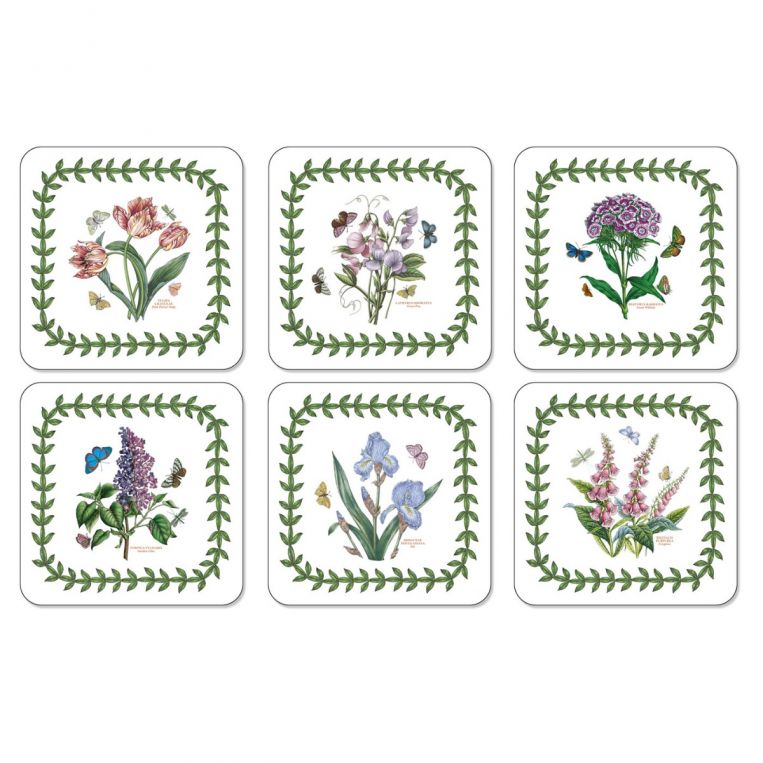 Pimpernel
Pimpernel Portmeirion Botanic Garden Coasters Set of 6
Pimpernel is the premier brand for placemats, coasters, trays and tabletop accessories. Our quality coasters use a 5mm board topped with a unique art print. Each is totally sealed with a high quality coating that is both stain and heat resistant to 100°C. The coaster is then finished with a hardwearing cork back that protects precious furniture. You will also find the perfect placemat to match.

These coasters come as a set of 6.

Botanic Garden is an iconic Portmeirion design and this Pimpernel collection coordinates beautifully with the tableware.
Dimensions: 10.5 x 10.5cm, 4'' x 4''

Designed for domestic use only | Wipe clean with a damp sponge and dry with a soft cloth | Do not immerse in water or put in dishwasher | Do not expose to temperatures exceeding the boiling point of water