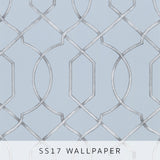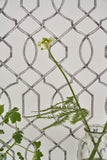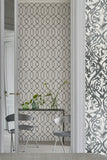 Designers Guild Wallpaper
Wallpaper Rabeschi Delft
Hand drawn elegant interlinking forms create this modern trellis style wallpaper. Detailed and refined graphic lines in a sophisticated neutral colour palette. Printed onto a smooth non-woven ground for ease of hanging. Available in four graphic colourways.
Brand: Designers Guild
*Price listed is per roll. Price is correct at time of publication, and may vary due to exchange rate at time of order.